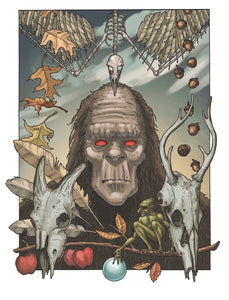 Bigfoot print by Timothy Renner (colors by Jesse Heagy)
This image was used as the cover to the book "Where the Footprints End - High Strangeness and the Bigfoot Phenomenon: volume I"
13" x 17". Professionally printed on 80 lb linen paper. Signed by Timothy.
Shipped rolled in mailing tube.